Drop us a line
Book A Service
Expert Rug Cleaning Service at Your Doorstep, Get Easy Booking Anywhere In Hobart
Rons Rug Cleaning Hobart is the go-to service provider for all types of rug cleaning needs. We are IICRC certified and have a team of experts who are experienced in providing professional cleaning services.
Our staff also provide knowledgeable advice when it comes to rug cleaning requirements. Our highly-skilled rug cleaners have many years of expertise and honesty in the field, providing a comprehensive Rug Cleaning Hobart service.
With over 25 years of experience, you can be sure that our professionally trained Rug Cleaning Specialists will provide you with top-notch results. We ensure that you'll love the results as we provide service at the customer's doorstep.
"Schedule an Appointment" by calling 03 6364 2913. You will surely get all solutions for your rug-related queries.
Expert Rug Cleaning Service at Your Doorstep, Get Easy Booking Anywhere In Hobart
Having dirty rugs can be very offensive, especially in front of visitors. If you ignore the cleaning of your rug, you may deal with a number of issues:
Health Concerns: Dirty rugs can trap allergens, dust, and other pollutants. This may lower air quality in your house and trigger allergies or respiratory difficulties.
Rug damage: Dirt, dust, and other debris can damage the fibres of your rug over time, causing it to wear out faster and lose its colour and texture.
Unpleasant odours: Dirty rugs can create unpleasant odours that can make your house smell musty or stale.
Difficult to clean: Tough stains can be difficult to remove from a rug; especially if you don't have the proper cleaning tools or materials and you are ignoring the dirty rug.
Reduced value: If you have a pricey or antique rug, stains and filth can lower its value; and make it less attractive in front of guests or visitors.
These issues can be increased on a serious note if you are really ignoring the cleaning of your rugs. So, it is better to contact the company for Rug Cleaning Hobart to save yourself from these issues.
Why Is Professional Rug Cleaning Necessary?
Professional rug cleaning is necessary. Here are the reasons;
Remove allergens: Professional service may help in the removal of rooted dirt, stains, & allergens that are not visible to the human eye.
Clean without any harm: Professional cleaners use specialised equipment and cleaning chemicals. They use professional strategies intended to clean rugs without harming the fibres or colours.
Proper odour treatment with special care: Additionally, they can recognise and take care of particular stains or odours that could need special care. Professional rug cleaners give a complete rug odour treatment.
Extend lifespan: Professional cleaning on a regular basis may help to extend the life of your rug.
Improves air quality: It also improves air quality in your house and preserves its value over time.
Professional advice: Rug cleaning specialists may also advise you on how to care for your rug in between cleanings; such as vacuuming frequently and avoiding direct sunlight or wetness.
We Clean Various Rug Types in Hobart
We are always ready to provide you with the greatest rug cleaning results no matter what type of rug you have. Our service providers may offer you rug services for all various rug types; such as
Rugs made of synthetic materials
Our General Rug Cleaning Services For Hobart, Choose Yours!
To know about our professional rug cleaning services, keep reading. Rons Rug Cleaning Hobart offers so many rug cleaning options in Hobart.
Rug Shampooing
Rug Shampooing Treatment is very effective and involves the whole procedure of cleaning with liquid solutions. This may take time because we use liquid cleansers to clean the rug. And, we make bubbles on the rug to extract the dirt and stains from it.
Rug Odour Removal & Deodorisation
Our professional rug cleaners are available to provide odour removal services. We disinfect and deodorise the rug and remove the bad odour that is coming from your rug because of the germs and bacteria. We ensure that our rug odour removal and deodorisation service is effective and efficient.
Rug Mould Removal Hobart
If you are facing a problem with the moulded rug, you can contact us. We have solutions to remove the mould and its growth from your rug. To complete the procedure of rug mould removal, we apply some specific vinegar-based solutions.
Rug Sanitization Hobart
Our rug sanitisation method is the most effective way to eliminate rug bacteria and dust mites. To complete the cleaning and sanitisation procedure, we utilise the finest sanitisers and rug cleansers. With the procedure, we completely remove the germs and bacteria from the rug fibre.
Rug Steam Cleaning Hobart
Rug steam cleaning is a very effective and efficient method and we use it to deep clean the rugs. Our professional rug cleaners utilise powerful liquid cleaning solutions with steam cleaners to remove stains and debris from the rug. We finish the process, by extracting debris with hot steaming machines and tools.
Rug Stain Scotchgard Protection
We are very aware of providing full protection to your rug with this kind of service. We apply the solution making a barrier against accidental spills and stains. By using our rug stain protection technique, you will be capable of keeping the rug stain-free for a longer time period.
Stains Can Harm Your Rugs: Solutions Is Here For All Stains
Our strategies for removing rug stains are very efficient as we use eco-friendly rug cleaning solutions. Our Local Rug Cleaners can remove different kinds of rug stains such as mud stains, grease stains, paint stains, pet urine stains, water stains, etc. You can get our local rug stain treatments on the same day as booking. We will inspect the rug then we suggest the right Rug Stain Removal service for your rug.
With Our Powerful Rug Cleaning Process, You Can Increase Your Rug's Lifespan
At Rons Rug Cleaning Hobart, we professionally clean rugs with specific cleaning techniques and strategies. We follow 4 to 5 steps to complete the process of Rug Cleaning Hobart.
Inspection: We inspect the rug and check the manufacturing details and condition of your rug.
Vacuuming: The rug is next vacuumed using the right equipment to remove dust, grime, and other debris.
Stain Treatment: Then, we use our best rug stain removal sprays to treat all stains on the rug.
Rug cleaning: Then, depending on the condition of your rug, we use steam or dry cleaning. This process is used to ensure that there are no more stains on the rug.
Dry: After completing the whole rug cleaning process, we use a drying machine if it is needed. Furthermore, we recheck the rug so that everything is done professionally in the cleaning procedure. To increase the durability of cleaning as well as your rug, we give rug protection.
Note — We customise the procedure of Rug Cleaning Hobart as per the client's demands.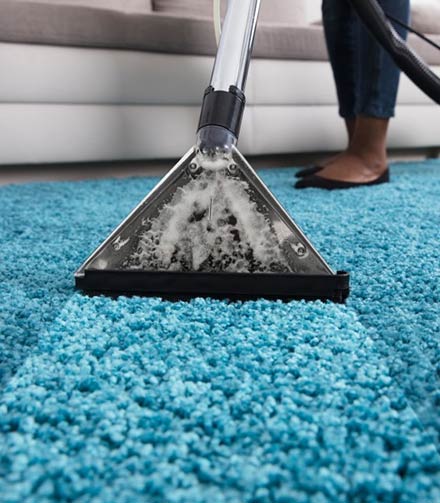 Get Same-Day Rug Cleaning Solutions Anywhere in Hobart
Our specialisation is same-day availability, as well as prompt cleaning solutions that we offer in Hobart. All you have to do is call us for your Same-day Rug Cleaning requirements. We can reach your desired location within hours of booking a. We provide the best rug cleaning solutions that are helpful and efficient regardless of the time or day. Our local rug cleaners are 24/ 7 hours working to please customers with the possible best cleaning outcomes. We are serving all suburbs of Hobart including all commercial premises with same-day or emergency rug cleaning. Our customers can hire our service providers in all places such as:
In all residential & commercial settings.
Why Do You Pick Our Rug Cleaning Services In Hobart?
There are several companies offering facilities regarding Rug Cleaning in Hobart. If you are looking for a Local Rug Cleaning Company for your rug, you will know that the latest techniques and company staff are important while having services. So, check our specialities before making a booking for rug cleaning services. You will find us more compatible than other rug cleaning companies.
Good teamwork: We are known for offering good teamwork while cleaning the rugs and as well as we are working with our full dedication.
Experience: We have experienced Rug Cleaning Technicians (RCTs) who have proper knowledge about the work. Moreover, they know how to treat stained rugs with professional techniques.
Eco-friendly and safe cleaning: We always prefer to offer you eco-friendly procedures while you are getting services from our company. We want to keep your rugs safe from harsh chemicals as well as non-toxic cleaning solvents will improve the air quality
Certified and customer-friendly workers: We are here with customer-friendly policies and are IICRC certified. So, you can get more benefits from our Rug Cleaning Hobart services.
Affordable prices: We also understand that everyone wants to get affordable rug cleaning services nowadays. So, keep our rug cleaning prices reasonable and worth the service.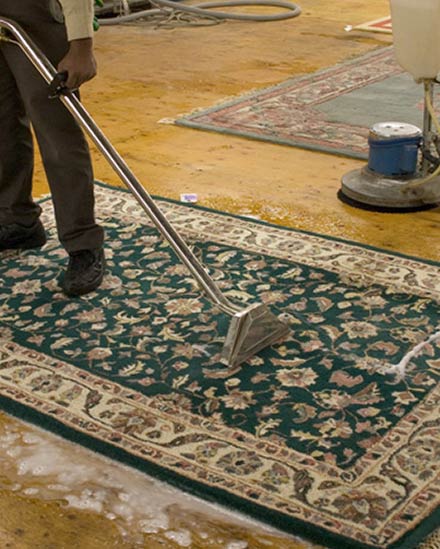 FAQ'S
Although the time taken largely depends on certain factors, professional rug cleaning can usually be done within a few hours. Or, it can be done within an hour, depending on the rug type and cleaning requirement. After the cleaning process, the rug may be slightly damp but it should take no more than six to 10 hours for it to dry up and become usable again.
Yes, our professional rug cleaning is offers free quotes about rug cleaning costs and service plans.
Yes, you can ventilate the room or you can use some specific commercial dryers for drying the rug. But if you get our service for your rug, you will also get a drying treatment after the cleaning by our professionals.